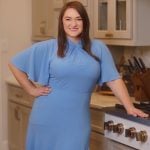 Stephanie Mellor
Realtor® Partner
Stephanie has been licensed since 2015 and is a native Houstonian. She grew up in The Woodlands and Willis areas and attended Sam Houston State University. She currently resides in Montgomery County with her husband. Stephanie enjoys crafting, music and spending time with friends and family. A foodie at heart, Stephanie loves finding the best dining spots! You'll often find Stephanie active in our local art scene or floating the Frio River! She is the proud pet parent to her dog, Duke Bear and is passionate about our community! Stephanie donates a portion of all commissions to local charities!
Our Clients Are Our Top Priority
"This was my first time selling a home and this is the best group of realtors to do the job!"
"My wife and I was looking for the right place for a business location and just didn't know where to
…
Read More
start. We reached to out the Bridget Moore Group for help and directions. Soon enough we were in the right place because of their hard work. They are an amazing company that takes great care of their clients. We love and appreciate everything they do"
Read Less
"We absolutely love our family at Bridget Moore Group! We found them when getting ready to buy our
…
Read More
first home at 22yrs old with a VA loan and they made the process so easy and didn't leave us out of any part of the process. We love Bridget and Richard and can't wait to give them a call in the future when we sale!"
Read Less
"Sean was patient with us as we went through waves of being indecisive. We chose an inventory home an
…
Read More
d after 6 months of waiting we changed our minds and went with a home already finished. He was in our corner the whole time and was eager to help us, take our call, look at homes and whatever else we needed, he was there! The Bridget Moore group in general has great tools for their agents and overall was a great group to work with! Will definitely be calling Sean again when we decide to invest in some other properties! Very smooth experience!"
Read Less
"Best experience ever. Sold house in 45 minutes"