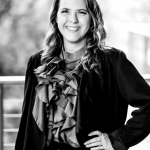 Amanda Hawkins
Business Development
Hi, My name is Amanda Hawkins and I'm a resident of Montgomery County. I'm engaged to the love of my life and a mother to three sweet kids.
I absolutely love being a mom and it's one of my proudest accomplishments. I enjoy entertaining friends and family while hosting gatherings at our new home.
While actively looking for a realtor, we found the Bridget Moore Group. We have firsthand experience working with Bridget and Richard. They were instrumental in purchasing our first home together. They are realtors turned friends and we love everyone at BMG!
I'm excited for this opportunity and introducing happy clients to BMG. I love trying new meals/recipes, contributing to our community and meeting new people.
Our Clients Are Our Top Priority